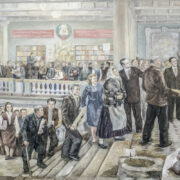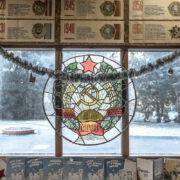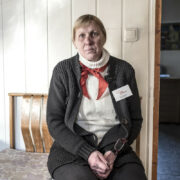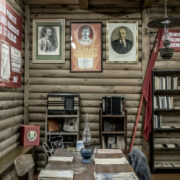 View Gallery
Soviet Parkas is a work that reflects, through a theme park, on the fine line that separates the victim from the executioner.
In 1991 the media showed us how communism was falling. In those times this event was represented again and again through the demolition of its symbols, statues of Lenin and Stalin were demolished as a metaphor of the defeated stage. Each former republic led the transition to the new era in its own way and the Baltics were characterized as being among the most anti-communist and anti-Russian republics of all.
In Lithuania, all those symbols of the communist era were stored in vacant lots and garages, forgotten to their fate, until in 2001, Viliumas Malinauskas decided to rent them for his project: a theme park he called Gruto Parkas. The park is located twenty minutes from Druskininkai, a small town in southern Lithuania, a short distance from the border with Belarus, a Lithuanian paradise of hot springs in the heart of the Dzūkija National Park. Gruto Parkas is spread over 20 hectares and becomes one of the largest collections of relics from Soviet times.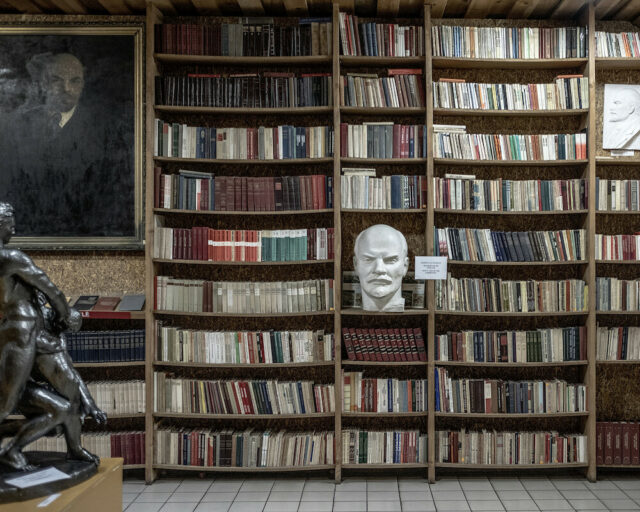 After decades of Soviet oppression, Lithuania was the first of the member republics of the USSR to proclaim its independence.
This small country is characterized by its rejection of that time and all that this entails. Lithuanians understand that the USSR kept them invaded and annexed for 46 years, in addition to imposing communism on them, with the consequent repression and poverty from which they freed themselves and must keep in memory to prevent it from happening again. Taking these data into account it is not surprising that, after only 10 years, with recent injuries, the Gruto Parkas project was surrounded by controversy.
There are not a few who think that the idea was directly to defend that time and a great lack of respect. Its founder, however, says that his mission is to denounce Soviet ideology, the culture of propaganda and the lack of freedom and show the Lithuanian genocide and that the new generations can laugh and make fun of the statues.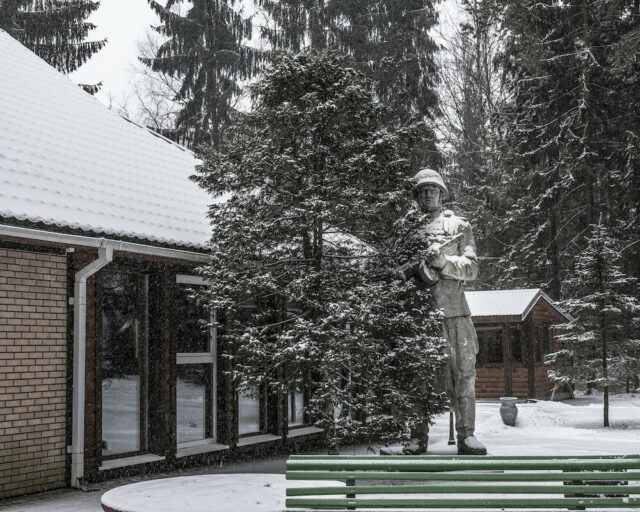 Gruto Parkas is built in such a way that it simulates an old Gulag, surrounded by barbed wire, with watchtowers; as soon as you enter you are greeted by an old train car where deportees were transferred to Siberia. The initial idea was to transport visitors on said train, to turn the experience of the visit into something hyper-realistic. It was finally not approved since it did not help with the controversy that surrounded it. The park is made up of outdoor exhibitions with statues and museums of relics of propaganda, literature, art, there is even a cafe that simulates the era with a special menu and Soviet cutlery. There is also a small zoo and a children's play area with vintage swings.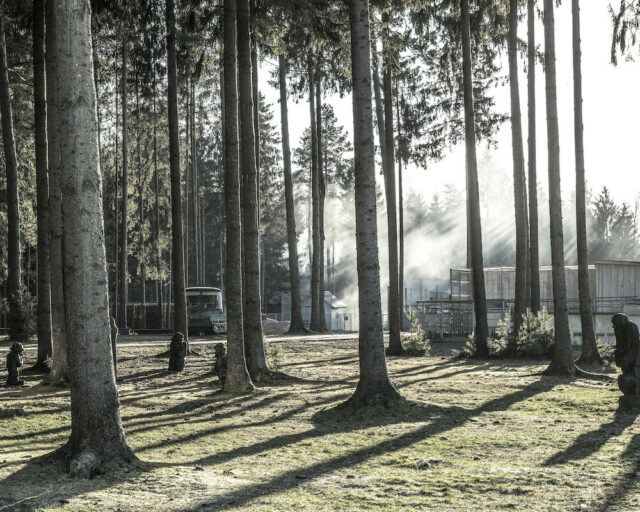 The park receives about 100,000 visitors a year, whether they are nostalgic for the regime or those who suffered the hardest part of communism and who want to show their children the faces of its protagonists.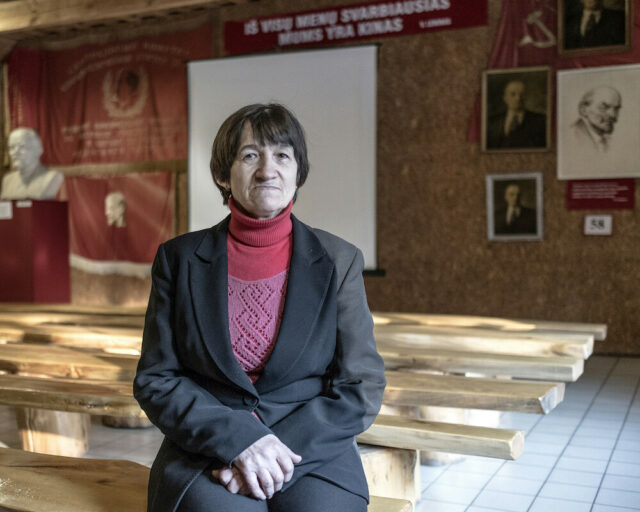 Finally, it is still a strange place with contradictory opinions; the park is between those who think that it is an apology of that time and those who think that it is a direct denunciation of Soviet ideology. Nostalgia or condemnation?
---
About the Author:
With a degree in sociology, Ire Lenes completed a Master's in International Relations at the Diplomatic School of Madrid. She began in photography in a self-taught way until she entered the PIC.A School.
In 2017 she obtained the PHotoEspaña scholarship to pursue a Masters in photography, "Theories and artistic projects". She recently won the ING Talent Award Audience Award, tutored by Alec Soth and exhibiting at the Kunsthal Art Museum in Rotterdam. She has received various awards, including the City of Alcalá, the DKV scholarship at the Photography and Journalism Seminar in Albarracín, the lX3 Prix de la Photographie Paris and the Julia Margaret Cameron. Ire Lenes has been selected to participate in different festivals and organizations such as Visas PHE, TransEuope or Futures Photography.
Her work has been exhibited in different galleries in Spain. In 2019 she published her book Archipiélagos within the Kursala de Cádiz collection, exhibited at the event ¡Hola! in Taipei, Taiwan and in the Tbilisi photo festival.
Currently her work is part of several public and private collections. Lenes finds in photography the perfect tool to delve into the social aspects that make her curious. Since 2016 she has focused her work on sociological research on the situation of ethnic minorities in the Baltic countries, in relation to their history and state.
Gear:
Camera: Fujifilm XT-2
Optics: Fujinon XF18-55, Fujinon XF 23 mm f1.4, Fujinon XF 35mm F1.4
Web sites: