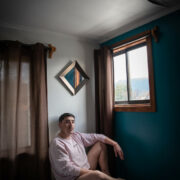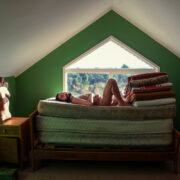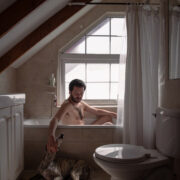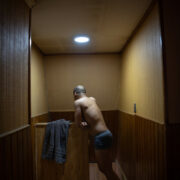 View Gallery
Photographs and Text: Pablo Izquierdo
This project seeks to build an ethnographic study on the issue of identity, practices and homosexual expression in the Los Lagos Region, through documentary photography.
In recent years in Chile, the debate regarding the rights of sexual minorities has intensified and sensitivity to the issue has increased since the homophobic murder of Daniel Zamudio, but progress in this area is very uneven and there are few studies on the matter in cities outside of Santiago. This is reflected in the demonstrations in the streets; while in 1973 it was the first homosexual march in the capital, Puerto Montt manifested itself only in 2011.
Social prejudice and the lack of meeting spaces for homosexuals in regions – in the Los Lagos region there was only one gay nightclub – have forced the proliferation of cruising, as it is called places where people of the same sex meet hidden from the eye public. The most common sites are bus terminals, public toilets or hidden viewpoints. The community has been forced to seek this alternative to live their sexuality behind society's back due to the discrimination to which they are subjected.
In order to portray this reality, I have talked to and photographed 30 homosexuals from various cities in the south inside their homes, who give an account of reality.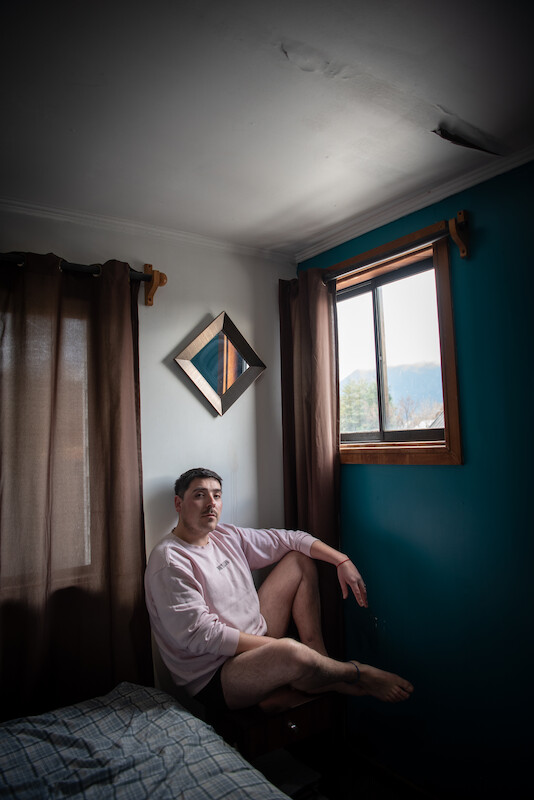 "People in small town do not want to be recognized as the town's gay" says Fabian, a 32-year-old dentist, who had to migrate from the rural area to the city of Pucón to stop feeling discriminated against. Pablo, a journalist based in Puerto Montt, comments, "It took me many years to tell my mother because I was afraid she would hit me for it." Thus, each one told his story from the privacy of his home, some better than others, but all focused on the great decision to "come out of the closet" in a society where it is still a topic. They witness that the gap with Santiago is enormous and they question their southern quality of life, where it is not only difficult for them to find love, fun or simply company, but also gender expression, which enriches our regions, is repressed.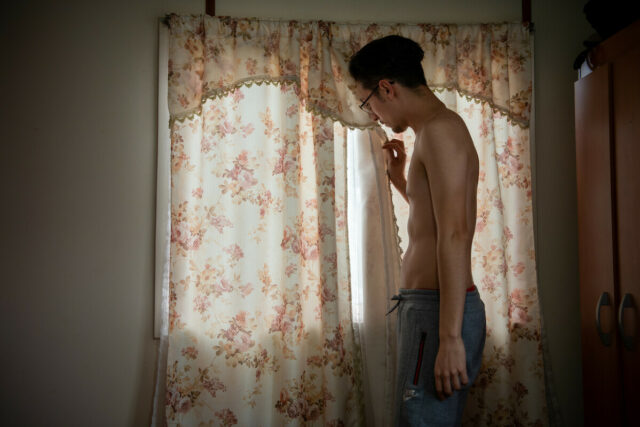 ---
About Pablo Izquierdo
Visual artist dedicated to documentary photography, (37 years old) lives in Llanquihue where he works as a freelance photographer and communicator.
A self-taught photographer, he studied at the Photographic Association of Navarra, Spain and in Chile he trained at the Gancho Studio and with the following teachers: Paolo Verzone, Leo Simones, Tomás Munita and Javiera Infante. Winner of the Bicentennial contest of Chile, Zoom Gente and photographer of the book "Chilean Identity" of the National Institute of Statistics. In recent years he worked as a photographer for Friday Magazine, then worked as a freelance photographer in London while generating art exhibitions with Artespacio Gallery, which currently represents him.
His images try to make reality visible. The topics that he frequents are: mental health, social justice and sexual diversity. He deeply trusts the image as a bridge between people who live and think from different realities.