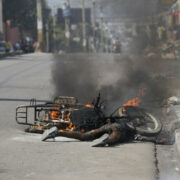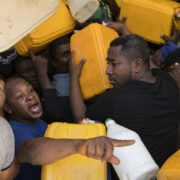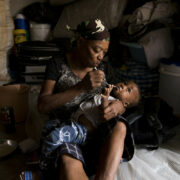 View Gallery
By Nacho Izquierdo
From Ukraine, Chilean photographer Orlando Barría answers this exclusive interview for CAPTION.
It's been almost 30 years doing photography and information. What was it that led you to choose this profession? Are you still as passionate about it as the first day you went out to take photos? You remember that day?
Like many others of my generation, I was struck by the work done by the photographers who covered the protests during the Chilean tyranny. I spent my childhood and adolescence under the dictatorship, and anti-regime magazines were always present in my house. I always remember those censored pages, where instead of a photograph, there were some blank squares and the photo caption. Without a doubt, there was something very powerful in the work that these photographers did, so that these ridiculous levels were reached. One day I made the decision and traveled from Patagonia to the capital to begin my studies.
The passion is still as alive as ever. I definitely think there is no other way to do this job. Look, right now I am in Kharkov (Ukraine), and here I have worked together with Franco Pagetti, Carol Guzy and Paula Bronstein, and it is really wonderful and inspiring to see the way and the passion with which they work.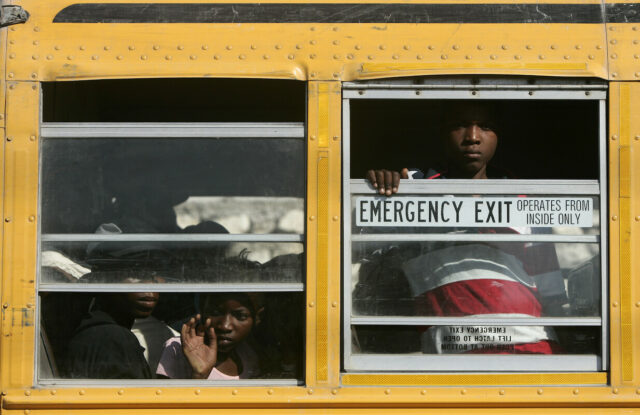 Personally, I try to be very methodical, something of a perfectionist, and always passionate when it comes to doing a job. What I love most about this job is the opportunity to be able to witness the events that take place, and that is a tremendous privilege. To be able to be in the most diverse places and share with all kinds of people, who open their doors to you and tell you about their lives, just because we have a camera hanging. Obviously all that is also part of the passion.
Do you think that the immediacy required by news agencies can affect the quality of the information and therefore photography?
Without a doubt, immediacy affects the result of the work, and not only in agencies, it seems to me that it mainly affects newspapers, both digital and printed, where many times they end up publishing the photo that the journalist sends with his cell phone, or placing the first that appears on the internet. In reality, agencies have more rigorous processes. There are very few occasions in which I have had to send with great immediacy, and when that happens, I send two or three photos, and then I edit calmly. But definitely yes, this immediacy is affecting the quality of journalism in general.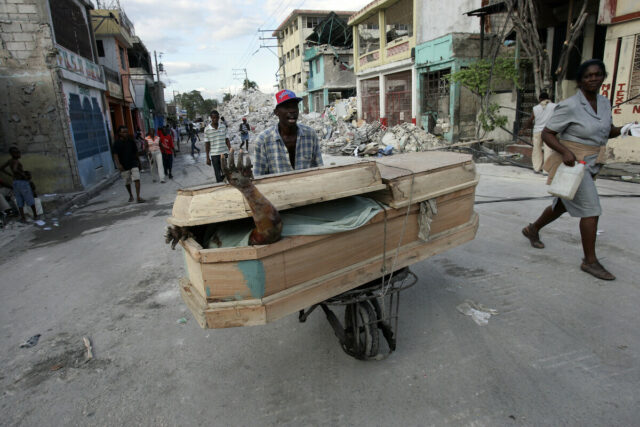 In your work we can see long-term coverage and major catastrophes. What would you say is the work that you feel most proud of and what is the one that has cost you the most to carry out?
Because of the area where I work, I have had to carry out certain themes on a recurring basis, such as migration crises or tragedies such as earthquakes and mainly hurricanes. One of the works that I have developed the most is the life of the Haitian migrants who came to work on the sugar plantations in the Dominican Republic. Many are already elderly, having sadly lived a full life in miserable conditions. I have also worked on the issue of violence against women. I am convinced that photography has a lot to contribute, giving visibility to issues where social injustices occur.
On the last point, I'll tell you that over the years, on certain occasions, during coverage, I've been taking pictures of corners or things that catch my attention of those places where I've been. Some very personal shots that are totally unrelated to what the news is and to the "forced" human presence in the images. I hope one day to convert those photos that are spread over many folders, into an exhibition or a book. Until now it has been simply collecting photographs in a job without limit. I would very much like to be able to bring that to fruition. I think it would be very satisfying to be able to carry out a job like this, away from photojournalism.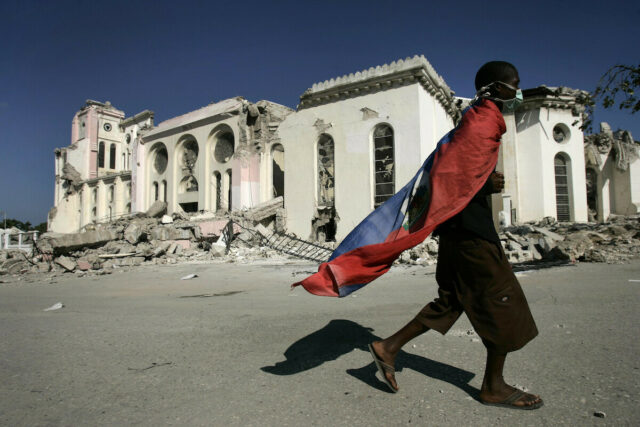 Have you ever thought about working as a freelancer?
Not really. I always wanted to work in a news agency, because I like covering things that have a certain international interest. I feel quite comfortable working in an agency for now.
What could be the assignment that would give you the most satisfaction both personally and professionally?
I could tell you a topic in the Amazon or such another in Africa, but no, it is something simpler. When I left Punta Arenas to study photography in Santiago, I never returned to my hometown. Now a professional photographer, I have always dreamed of returning to Patagonia and developing a job with the sheepherders of my land. Those who are still working in the Estancias. That remembrance has always been present on this long journey. I don't know if it will be commissioned, or just as a personal job, but I know that one day I will do it.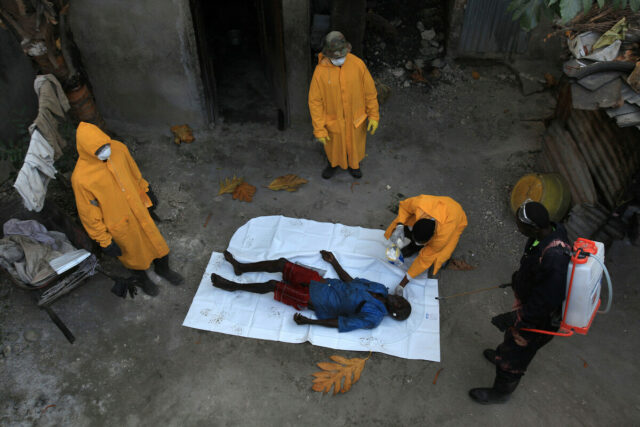 Do you have references in the art world in which you seek inspiration for your work or a photographer who has caught your attention?
I usually visit museums, watch a lot of cinema, especially independent or European, and also buy various photography books. The last two I've bought are photography books of abandoned places. I think inspiration is everywhere.
As for photographers, there are several, including John Stanmeyer, Jerome Sessini, Federico Ríos, Lynsey Addario, Adriana Zehbrauskas, Anush Babajanyan, Diana Markosian, Dina Litovsky. I also really like the photographs that Wim Wenders has taken.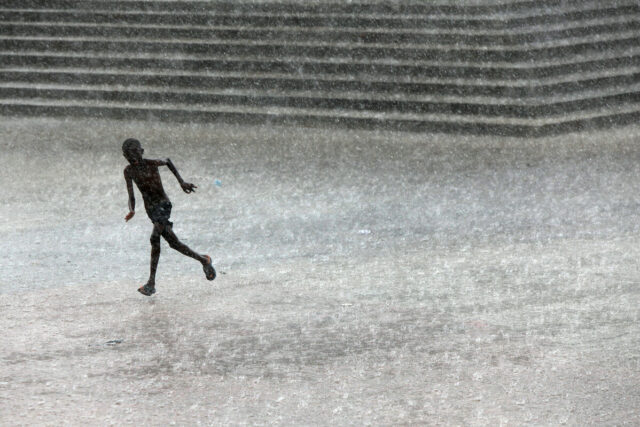 What is your opinion of the new documentary and the new ways of telling stories through images as a tool for transforming society?
In general, it seems very good to me that there are new forms that help make realities visible and allow us to understand the world, from those other points of view. Obviously the need to communicate, inform and tell stories also has to be in motion, like everything else. Personally, I like classic documentary photography more, because I grew up as a photographer with that training, but I think it's great that there are new languages. And it is already a fact that this form of communication is very present, it is something to see the latest edition of the WPP to realize how even this organization has had to offer a space to this new documentary. There are jobs that I like and others that I think are getting out of hand. Photography is constantly evolving, and this is part of that process. I believe that everything that serves to rescue memory, to show lives, to make us reflect, is very valid.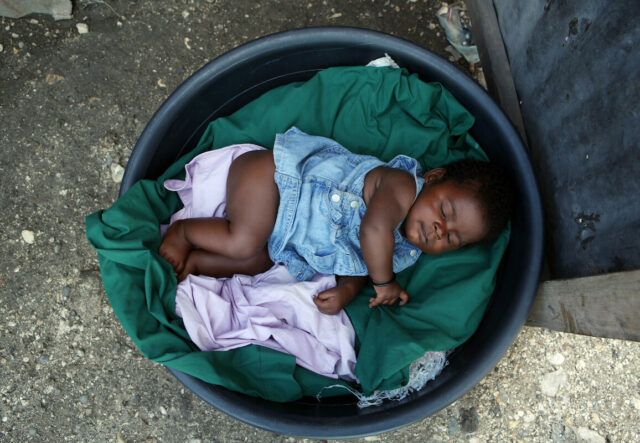 Any advice for someone who is starting out in the world of press photography?
The most important thing is to look at photographs, lots of photographs, good photographs. Look at the great masters and also at the contemporaries. Following good Instagram accounts helps a lot. You have to fill your eyes with good images that inspire you. You also have to always be informed of what you are going to cover, so that your photography has something to say. And most importantly, have empathy with people.
What do you carry in your photo bag and what have been your favorite cameras and optics?
I have always used the equipment given to me by the media where I have worked, so I have never bought a favorite camera or lens. Fortunately, I have always worked with good quality equipment.
The ones I'm using right now are a Canon EOS 1DX Mark III, EOS 5D Mark III, 16 – 35 2.8, 24 – 70 2.8, 70 – 200 2.8, and a 4T hard drive. (Here in Ukraine I have had to add a first aid kit to the kit). If I were to buy a personal one, I would like the Fuji X100v. That series that Fuji has been taking out are wonderful.