by Alexander Stuparich
Ulrich "Fred" Herzog, who was born in Germany and died in Canada, was belatedly recognized as one of the pioneers of street photography and mainly of color photography. His first exhibition, at the Vancouver Art Gallery when Herzog was 76, proved to be a real eye-opener, not least because new digital printing technology had made it possible to faithfully reproduce the rich color tones of his original slides: luminous prints full of revealing gestures. and period details.
The Canadian National Railway Company is known in the world's imagination for a dreamy railway journey through the Rocky Mountains and across the endless Canadian plains. In the second half of the last century, Canadian National also operated luxury resort-type hotels at strategic points along the railway route, true attractions in themselves. His other subsidiary companies included radio, telegraph, and passenger ships – the Canadian National Steamships. The beautiful locomotives, the chateaux in the mountains and the ocean liners then appeared in Canadian philately, projecting around the world what modern marketing would call a powerful "country brand".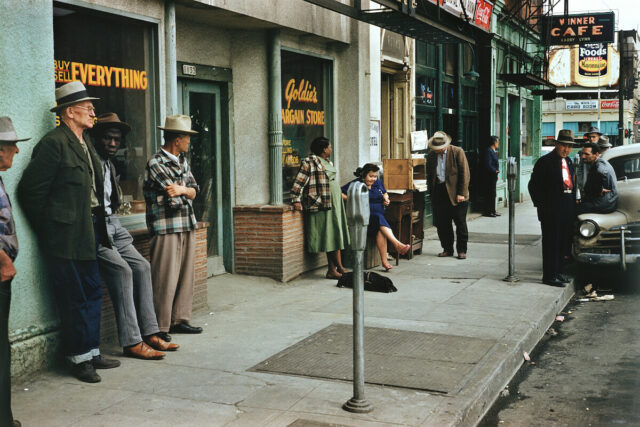 However, in the 1950s commercial aviation boomed and for the first time in North America more travelers flew than took the train. Ships with passengers had to adapt to these new times and changed from scheduled travel routes to pleasure cruises. In 1953, off Canada's Pacific coast, the Prince George was the only remaining passenger liner in CN. Amongst her crew of lesser ranks was a taciturn young German. He kept a stack of photography magazines for his leisure time, which he studied carefully.
Ulrich Herzog was born in Stuttgart shortly before the start of World War II. Like many children of the time, they moved him to a safer place, in his case the small town of Rottweil, with its medieval center. However, he lost his parents during the war and at the end of the war he had to go live with his grandparents, owners of a hardware store, who put him to work as an apprentice.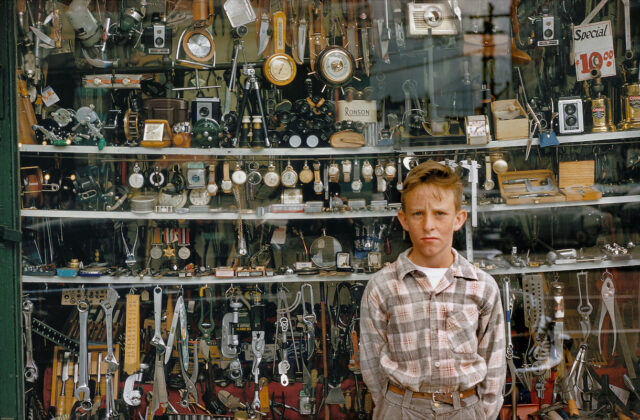 Young Herzog's situation was unfavorable. Disillusioned by the ravages of the war and the situation in his country, he decided to emigrate to Canada, arriving by ship in Montreal and then taking the train to Toronto.
In this city he shared an apartment with another immigrant, a South African infantryman named Ferro Shelley Marincowitz, who also happened to be a medical photographer. In Germany Herzog had inherited a large folding plate camera from an uncle, which he exchanged for something more manageable, a Kodak Retina, and had learned to use it by himself taking portraits of his friends on hikes in the mountains. When he emigrated to Canada he had brought it with him. Encouraged by his new friend, they went out to photograph and they set up a darkroom.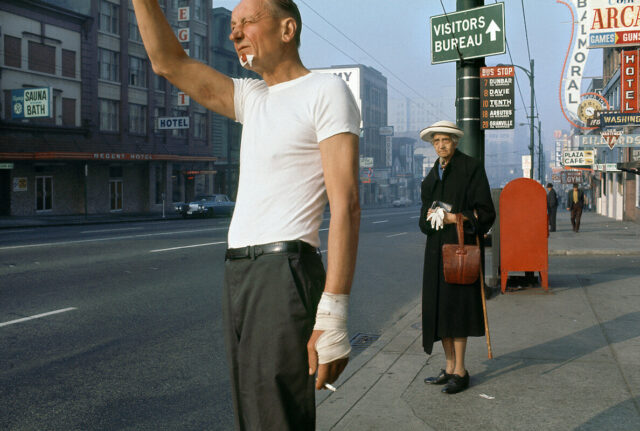 After a year in Toronto, Herzog, 22, moved to Vancouver in 1953. His first job was aboard the steamboat line. His crewmates nicknamed him Fritz and then Fred. His mind was elsewhere. He studied magazines and acquired a 35mm Leica.
In 1957 the pressure of commercial aviation forced a transition from maritime passenger transport to container transport. Herzog abandons ship to devote himself to photography.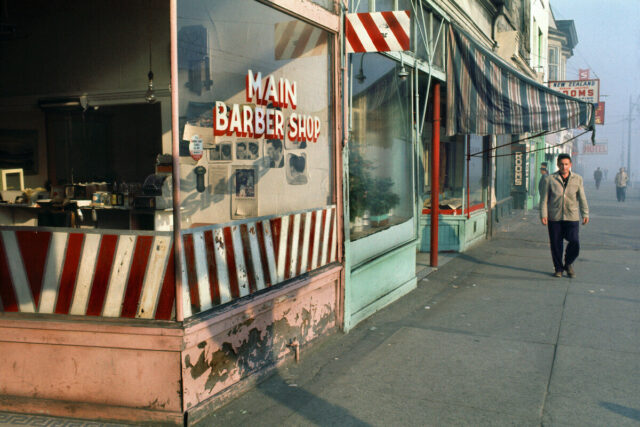 Thanks to what he had learned from his South African friend and mentor, Fred Herzog finds a job as a medical photographer in a hospital, the Saint Paul in Vancouver. He visually documents skin conditions and surgical procedures. He rises to the position of head of the Division of Photography and Film in the Department of Biomedical Communications at the University of British Columbia, then is promoted to Associate Director. His educational clarity leads him to become an instructional specialist in the Department of Fine Arts at Simon Fraser University, and in 1969 he becomes an instructor in the Department of Fine Arts at UBC.
Herzog established a walking route to his work and made excursions to other neighborhoods. He was primarily interested in three neighborhoods: Chinatown, Strathcona, and what is now known as the Downtown Eastside. These excursions will hold his interest for more than 50 years, during which he befriended other photographers and residents, gaining a keen understanding of the daily life and soul of Vancouver.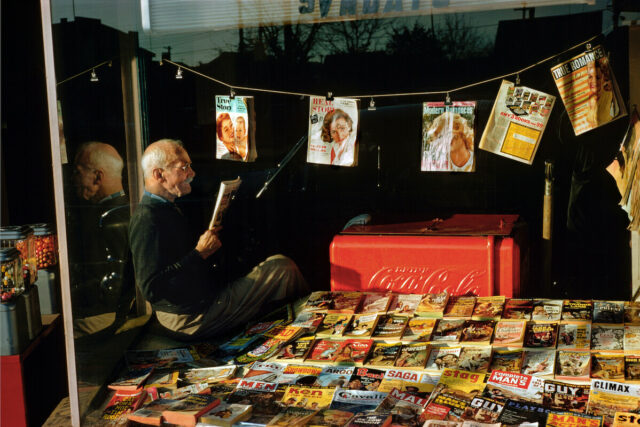 Throughout these decades of wandering, Herzog produced more than 100,000 color images, taking as main themes urban life, second-hand shops, vacant lots, neon signs, and the multitudes of new immigrants that populated the streets. streets of the city.
It is through the use of color film that Herzog developed a sensitive and thoughtful visual compendium. His use of color was unusual in the 1950s and 1960s, a time when fine art photography was almost exclusively associated with black-and-white images. In this sense, his photographs can be seen as a foreshadowing of the "New Color" photographers of the 1970s.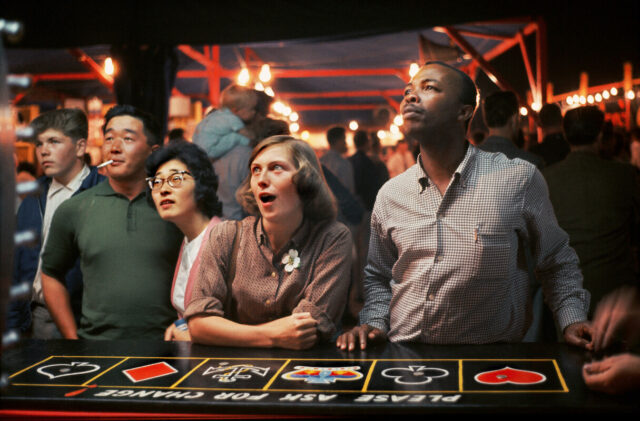 Additionally, Herzog photographed using Kodachrome slide film which was notoriously difficult to print. For decades he remained virtually unknown until the mid-1970s, when printing technology made it possible to make archival pigment prints that matched the exceptional color and intensity of Kodachrome film.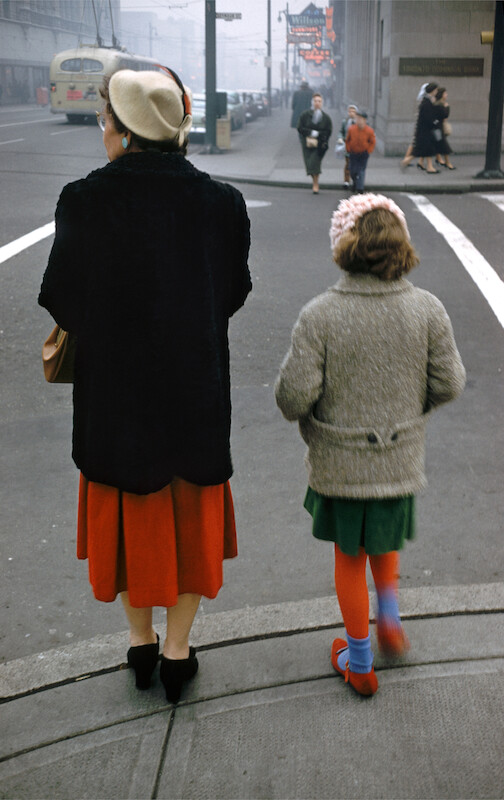 A retrospective exhibition, 'Fred Herzog: Vancouver Photographs', was held at the Vancouver Art Gallery in 2007 and was the first major recognition of Herzog's body of work. From then on, exhibitions took place both in Canada and internationally. The exhibitions 'Fred Herzog: Photographs, C/O Berlin', Germany (2010), 'Fred Herzog: A Retrospective' at the Equinox Gallery in Vancouver (2012), 'Eyes Wide Open! 100 Years of Leica Photography', Haus der Photographie, in Hamburg, Germany (2015) and 'Photography in Canada, 1960-2000', at the National Gallery of Canada, Ottawa (2017).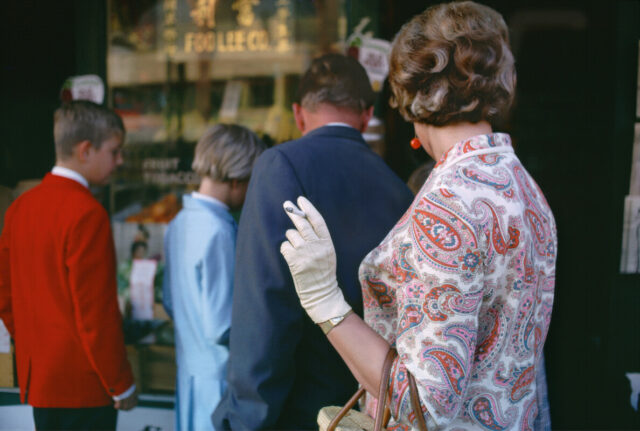 In 2010, Herzog received an Honorary Doctorate from the Emily Carr University of Art and Design, and in 2014 the Audain Award for Lifetime Achievement in the Visual Arts. The Bogner's Grocery (1960) photograph is released as a postage stamp by Canada Post.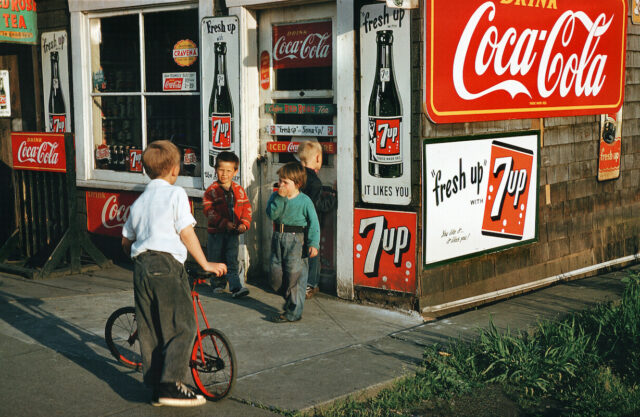 By photographing these working-class neighborhoods, Herzog wanted, he said years later, to film the "vitality" of his adopted town. "I loved the docks, the airport, the street, the people," recalled Herzog in the introduction to the book Modern Color. He was more of an instinctive observer, both detached and immersed in the small human dramas of the city that he documented with a painterly eye for stillness, light and, above all, color.
---
Thanks:
We thank Equinox Gallery and the estate of Fred Herzog for providing us with the images. Equinox Gallery, founded in 1972, is a must-see for those traveling to the city of Vancouver in British Columbia, on the Canadian Pacific coast. The gallery represents important artists through exhibitions, publications and fairs.
Website: